The Cascade 220 Version
Hello fellow IHS-knit-alongers....
I have been working on this on and off since mid October, but I am just getting along to showing progress. This is a gift for my brother who just moved to NYC.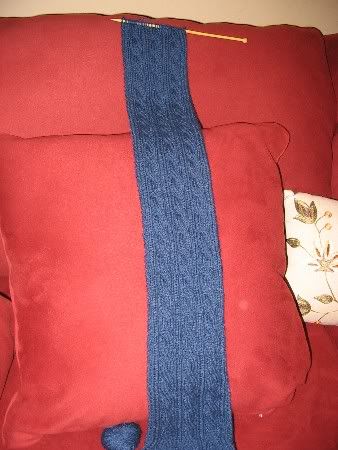 DETAIL: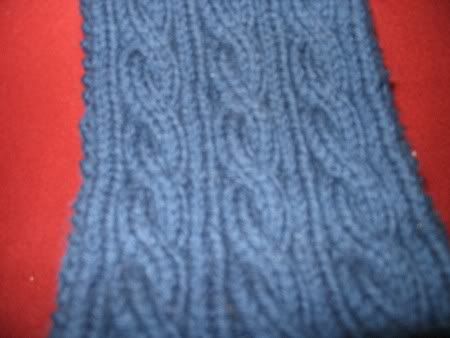 Cascade 220 in Atlantic, size 8 needles. What is shown is one ball (with a small portion you can see left at the bottom). I plan on doing one more whole ball to this one.
Has anyone ever added fringe to this scarf? I am seriously considering it, and wondering if anyone has photos.
THANKS!