Take a Hike
My dog Emma, and my new (you guessed it,
handpaintedyarn.com
"Christmas Green")
Irish
Hiking Scarf go for a hike through a wilderness preserve on the Mesa.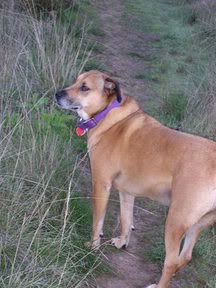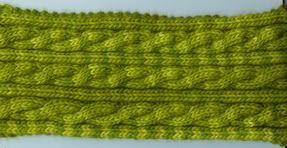 We rest for a moment while my scarf and a lizard lie out on a log enjoying the warmpth of the sun after the rains.
There are many beautiful places to take a scarf hiking in Santa Barbara. One of my favorite trails is in Montecito; Cold Springs Trail to Tangerine Falls.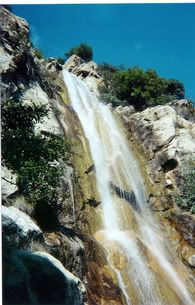 I took this picture with a plastic disposable camera in the spring of 2000. I went with my brother's fiance Laurie. She says she meet him for the first time that day after our hike. He proposed to her a few weeks ago at the top of Inspiration Point, another Santa Barbara Trail.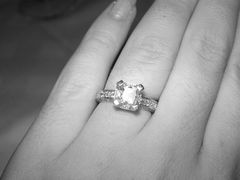 I went with the two of them on the hike the next day. I had to stop here and rest.
James and Laurie did exercises to keep their heartrates up while I sat down on a rock. My brother grabbed a tree branch and did several pull ups while Laurie did pushups against a bolder.
What can I say, they're made for each other.
Other great places to hike in Santa Barbara:
http://www.santabarbarahikes.com/