FO!
I cast off last night. I ended up using 2 balls of the Wool Ease in the Mink colorway, but I knit it on smaller needles-- I think a size 6-- to increase the likelyhood that my brother will wear it. Hopefully he will!
I know my pictures are dark, but hopefully you can still see them.
full shot: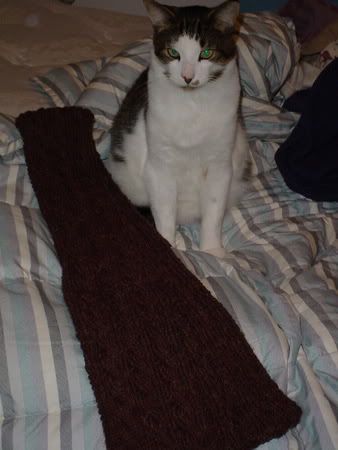 close up: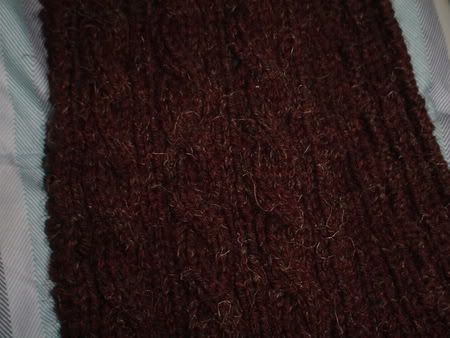 The stitch definition isn't fantastic in this yarn, but I think the more rustic look will suit my brother better anyway.